Search Results for:

label/stacked
Sorry, but the requested resource was not found on this site.
hello!
Hello and welcome to Nite Lite where, more often than not, you'll find us up late with a good book. Nite Lite is a place for book reviews, movie trailers, and more! While we enjoy all genres we tend to focus on urban fantasy, romance, young adult, paranormal romance, comics/graphic novels, as well as the occasional non-fiction book.
If you need to reach us, please email us at nitelitebookreviews [at] gmail [dot] com. Thanks for visiting!
archives
Subscribe via Email
ratings

If a book keeps me from falling asleep until dawn, I must have loved it!

It's really good. I like sleepy time, but I like this book more.

I like it, but I'm not going to miss school/work/etc. just to finish it in one sitting.

I'm not into it. But it's not a complete snooze.

So boring, I couldn't even keep my eyes open. Someone else's cup of tea.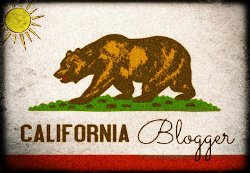 on the nightstand
copyright
All content on this blog - with the exception of guest posts, guest reviews, book/film synopsis, author bio photos and cover images - have been written by Nite Lite Book Reviews. No images, text or designs from this site may be copied or used without written permission.
ftc disclaimer
The majority of the materials reviewed on the site are purchased or borrowed by us. However, we do receive review copies from publishers or authors for review. This in no way affects our reviews and all reviews are our own opinions. No harm or infringement is intended.
Links leading out may result in revenue from affiliates such as Book Depository and Amazon.com. Proceeds will be used to offset mailing costs for book prizes.